Darenth Parish Council
St Margaret's Church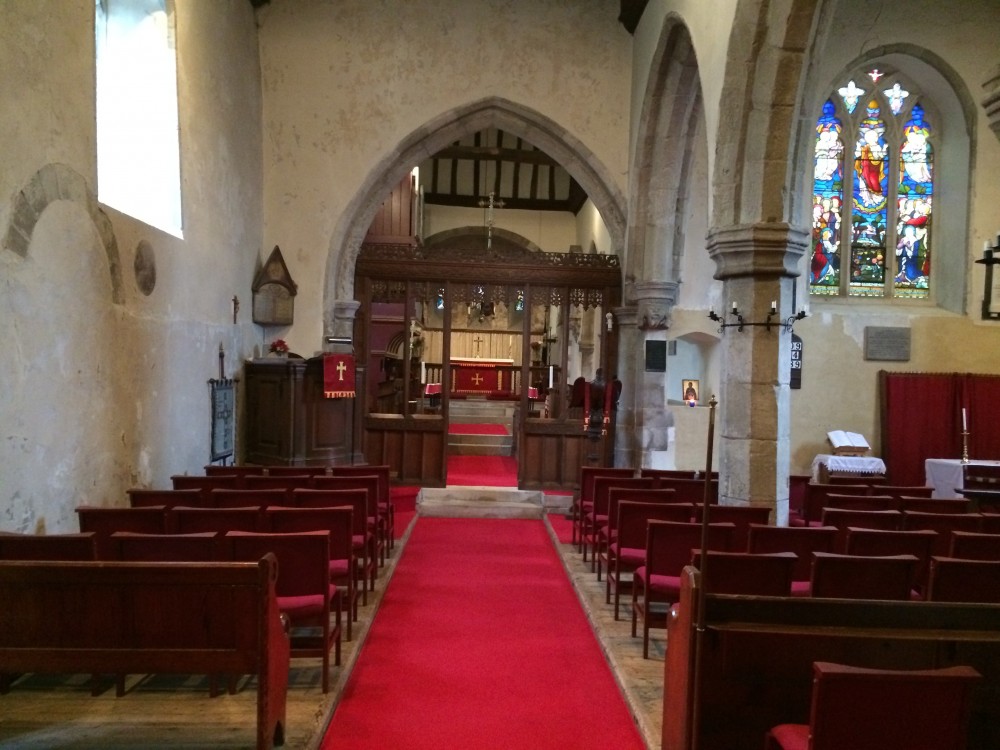 St Margaret's: a Church for the Community
St Margaret's Church is an ancient and beautiful Grade I listed Church of England parish church, which has served Darenth and the surrounding area for over a thousand years. It's impossible to say exactly how old the church is, but records tell of its existence as far back as 940AD.
If you're interested in history and church architecture, St Margaret's is well worth a visit. The Norman font is still in use; its entrance door bears scars from the Civil War; and there are a host of other notable historical features. The church is easy to miss from the road, but as you go over Darenth Hill towards Sutton-at-Hone/Hawley, you'll see a war memorial on the left. St Margaret's and its churchyard are behind the war memorial.
If you've never visited St Margaret's before – why not pop up the hill and explore it? The church itself is often locked outside of service times but we can easily arrange for it to be opened for visitors, who we are always glad to welcome. For contact details, see our website: http://www.darentvalleybenefice.org.uk
Church Life
We are privileged to have this extraordinary building in our community, and for it still to be in use as the location of Anglican church life in Darenth. Together with St John's Sutton-at-Hone and St Mary's Horton Kirby, St Margaret's is part of a living community of people exploring faith and making friends, and together learning the ways of Jesus.
All kinds of events take place at St Margaret's, from regular worship, monthly "Messy Church" (an afternoon of crafts, activities and tea designed for children and the grown-ups they bring with them), quiet prayer times, a lunch club for older people, and a range of fundraisers including beetle drives, film nights, and beer and carols events…
Christenings, Weddings, Blessings, Funerals and Burials
Everyone in Darenth is welcome not only to join the church in its worship and other events, but also to contact the vicar, Revd Emma, about being christened, married, or having a marriage blessing or funeral at St Margaret's. Similarly, anyone living in Darenth can have their ashes buried in St Margaret's peaceful churchyard; just get in touch with Revd Emma.
The option for full burial in the churchyard has unfortunately been unavailable since the late 1980s when the churchyard was declared "full", though it is possible to have a full burial if there is an existing family grave and the previous burial was sufficiently deep to allow another person to be buried above.
Funding St Margaret's for the Future
Although many people assume that churches receive public funding, that's not the case. The church is a charity, and is funded by individuals who support it financially as well as with their time and other resources. Our precarious financial situation is the reason that St Margaret's now shares its vicar with St John's Sutton-at-Hone and St Mary's Horton Kirby, and we still have a long way to go to ensure that St Margaret's has the funds to remain open for the next generation.
If you are able to be part of saving St Margaret's for the future, you can give a regular or one-off donation online, here: https://cafdonate.cafonline.org/12015
It's also possible to support St Margaret's through "Easy Fundraising", where a small percentage of your online purchases is donated back to the church by the retailer – and it doesn't cost you a penny more! To make the most of this scheme, go to www.easyfundraising.org.uk, create an account, choose St Margaret's Church Darenth as your cause, and whenever you shop online, go first to the Easy Fundraising website, find your online retailer, and shop as normal.
We hope that you're able to discover St Margaret's for yourself, and to find there an oasis of peace, beauty, prayer and friendship. We'd be glad to meet you.
Revd Emma Young
Vicar of St Margaret's Church Darenth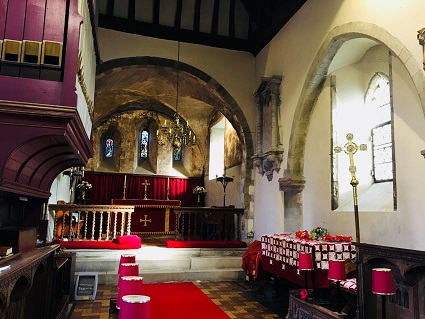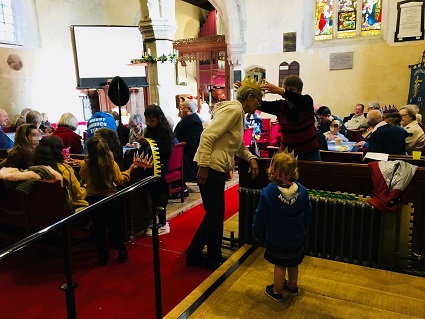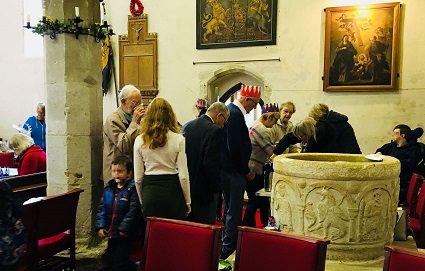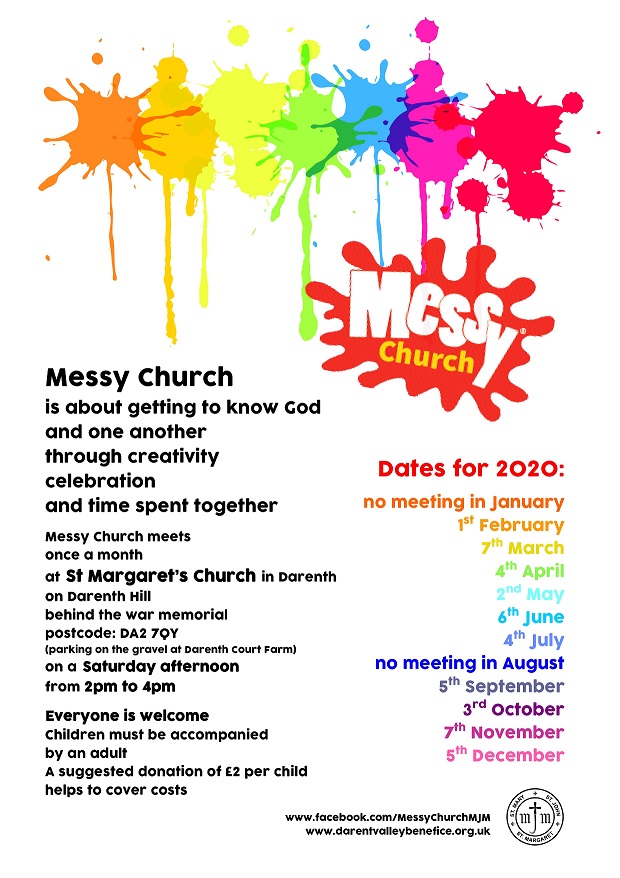 St Margaret's Church, Darenth Hill, Darenth DA2 7QY